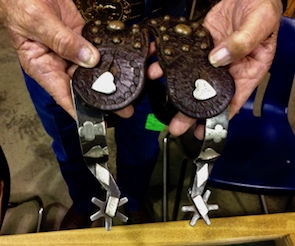 8 Things You Can Buy for Under $12,000 at the Spur & Bit Show
Tack, Free Training Articles, News
The Western Heritage Classic in Abilene, Texas might be known for the Spur & Bit Show but there's more to see than just bling for your boots and bridles. Here are 8 things under $12,000 that were at this year's show.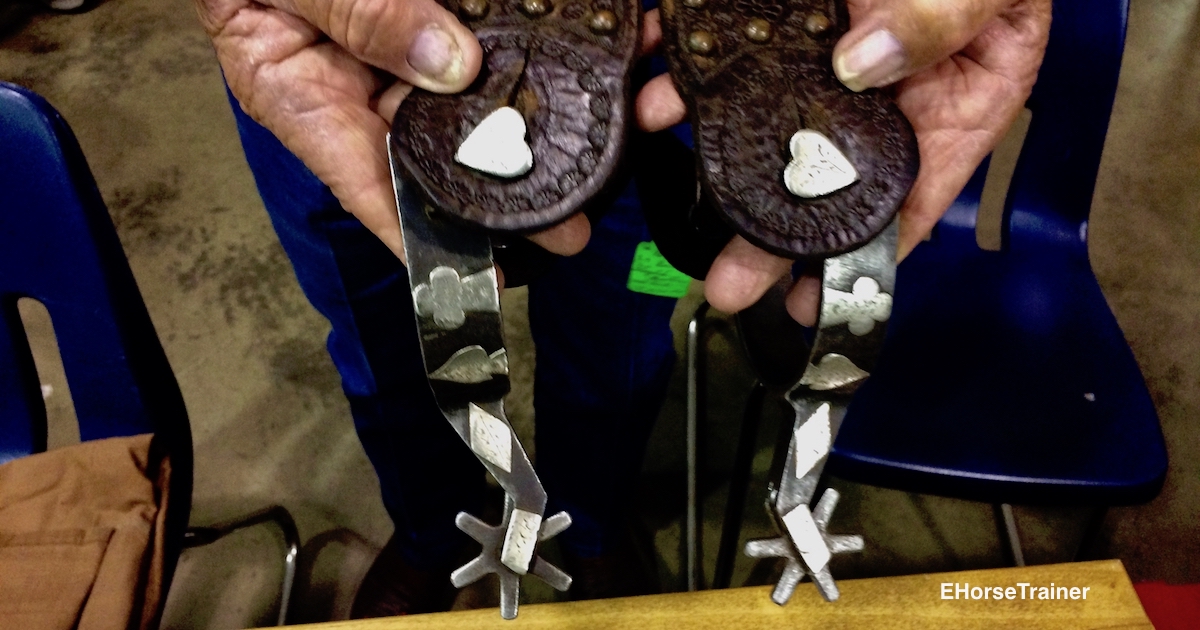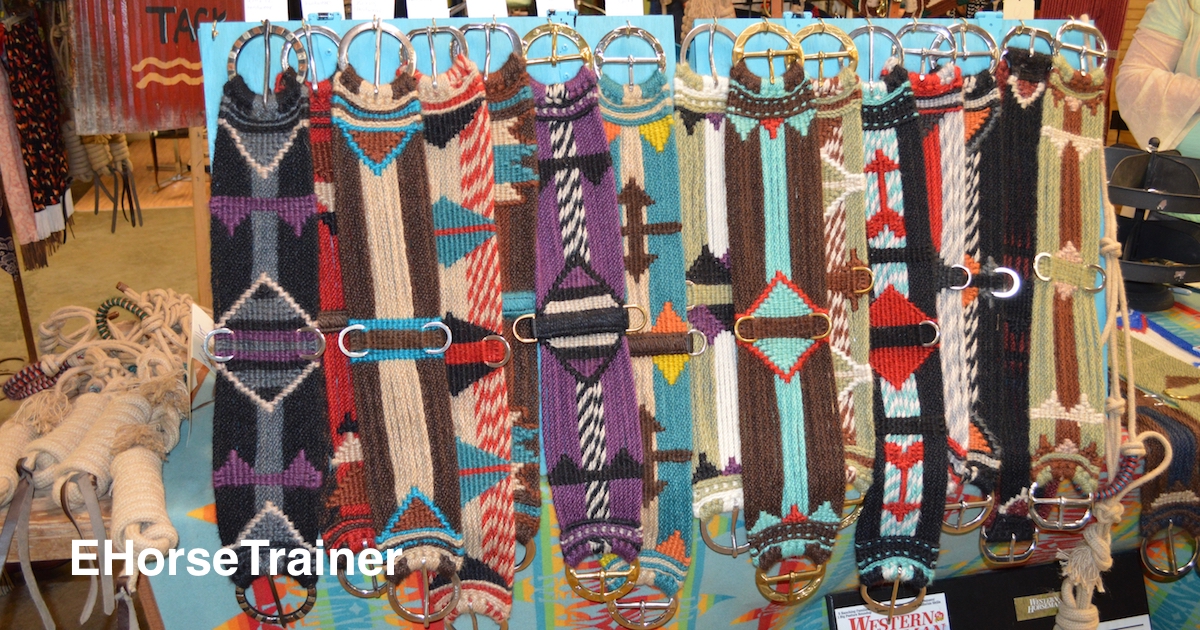 Mohair Cinches

Add some color to your horse's belly with a handmade, 100% mohair cinch. Tara Detherow of MohairCinches.com learned the dying art off an old cowboy and has been making them ever since.
$140 and up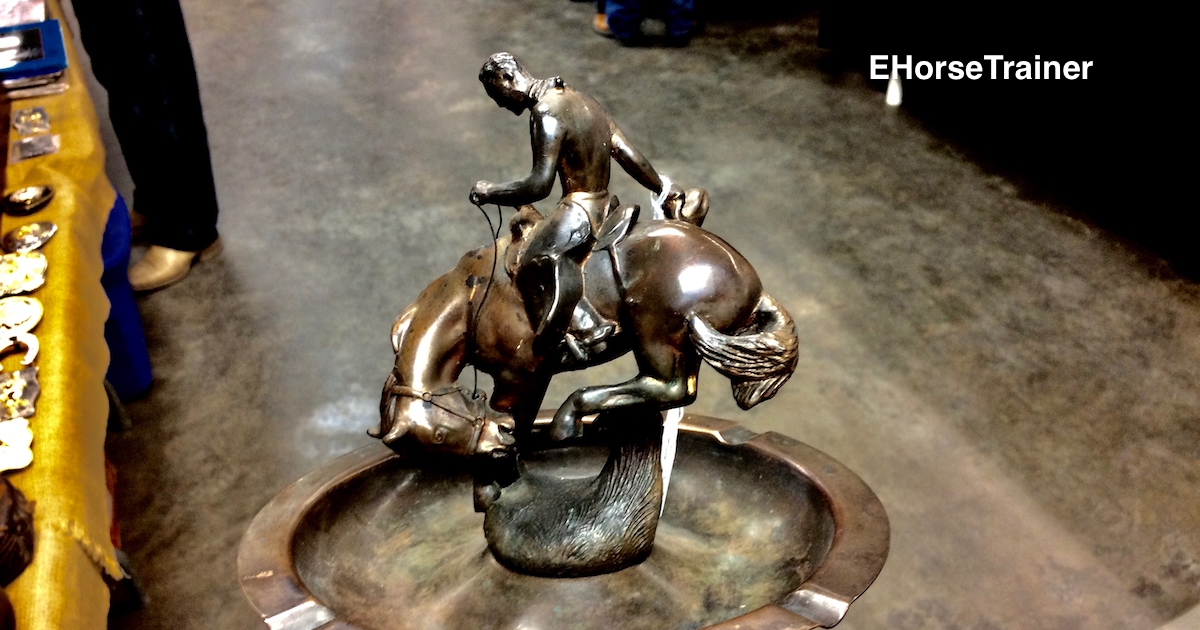 $185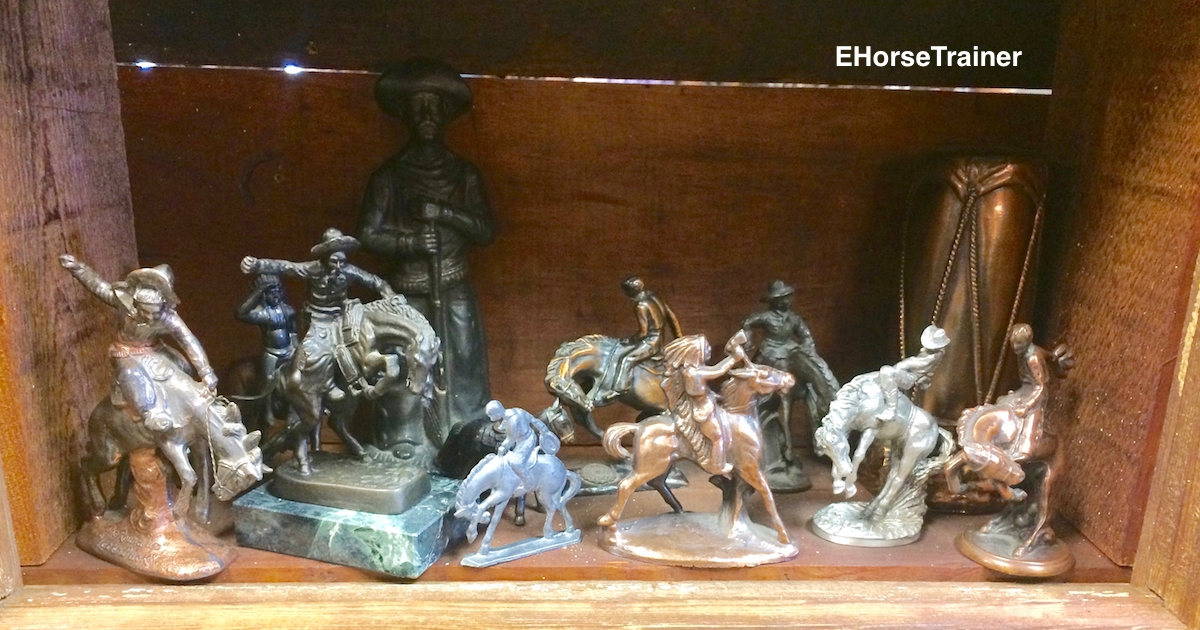 Bucking Horses
Bucking horses aren't fun to ride but when you put a few pewter and bronze ones together like Travis Hart did, they turn an empty wooden box in to an eye catching display.
$65 and up.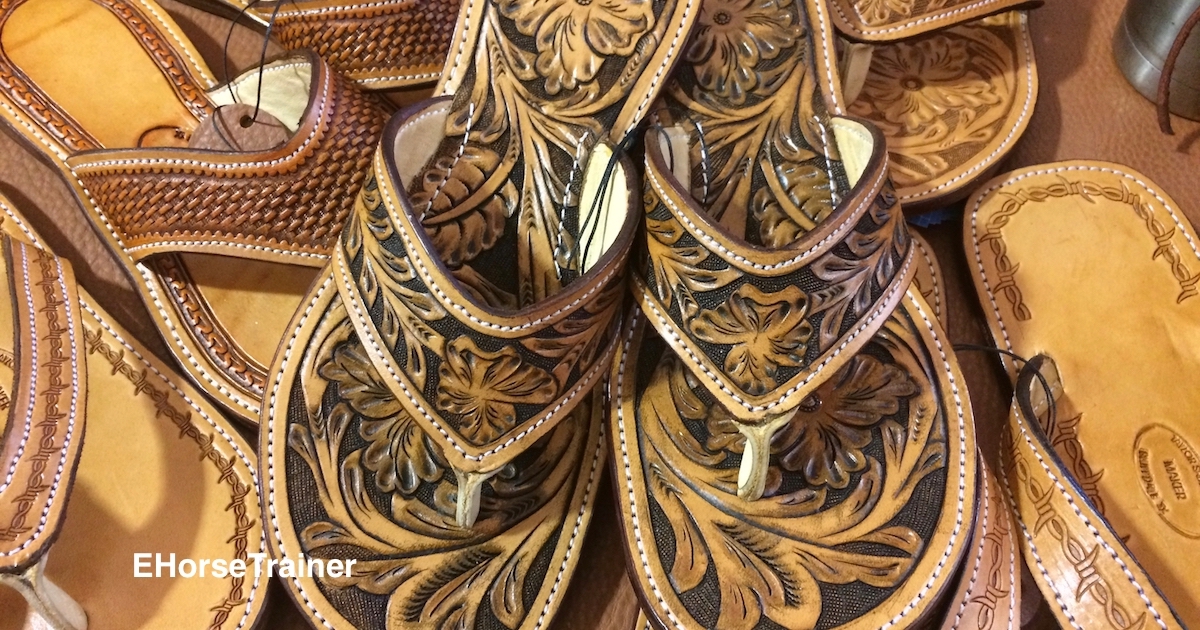 Horses look good in hand-tooled leather. So do your feet. Saddlemaker and repair specialist Steve Taylor lets you show off your western roots all summer long with these all-leather flip-flops.
$150 and up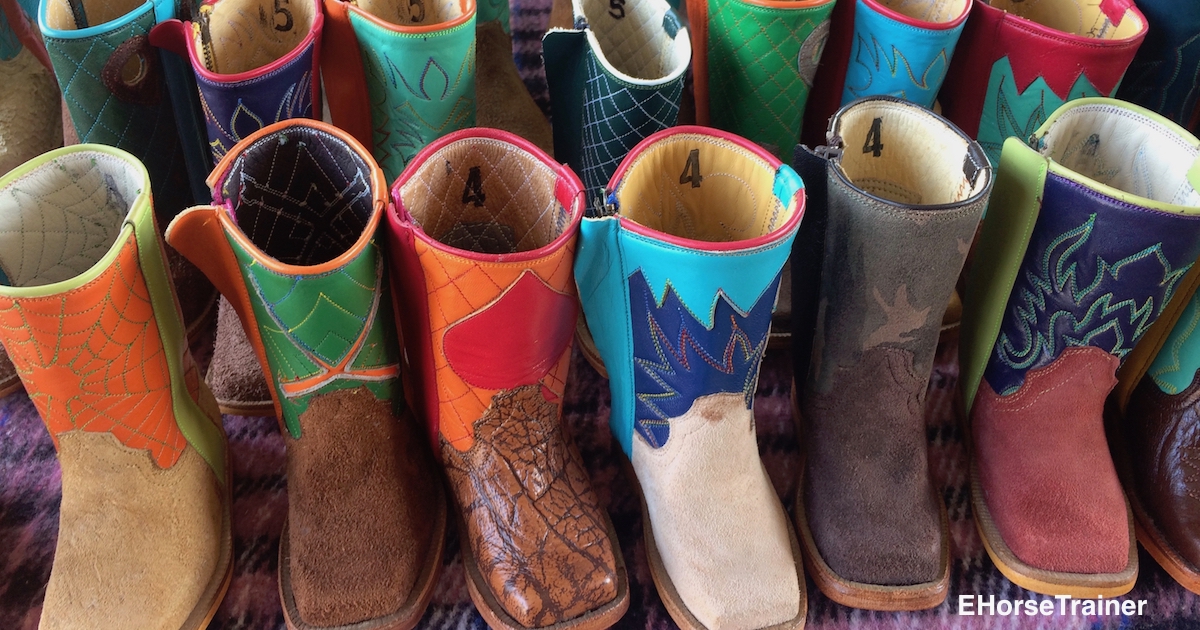 Little tiny boots for little tiny kids. Use them as authentic Christmas tree decorations when the kids get too big for thier boots. RC Custom Boots out of Lubbock, Texas have them every color.
$68 and up

Cheese on a stick. It's a hand-battered stick of mozzarella on a corndog stick. Need we say more. Eat it Texas style with ranch dressing.
$5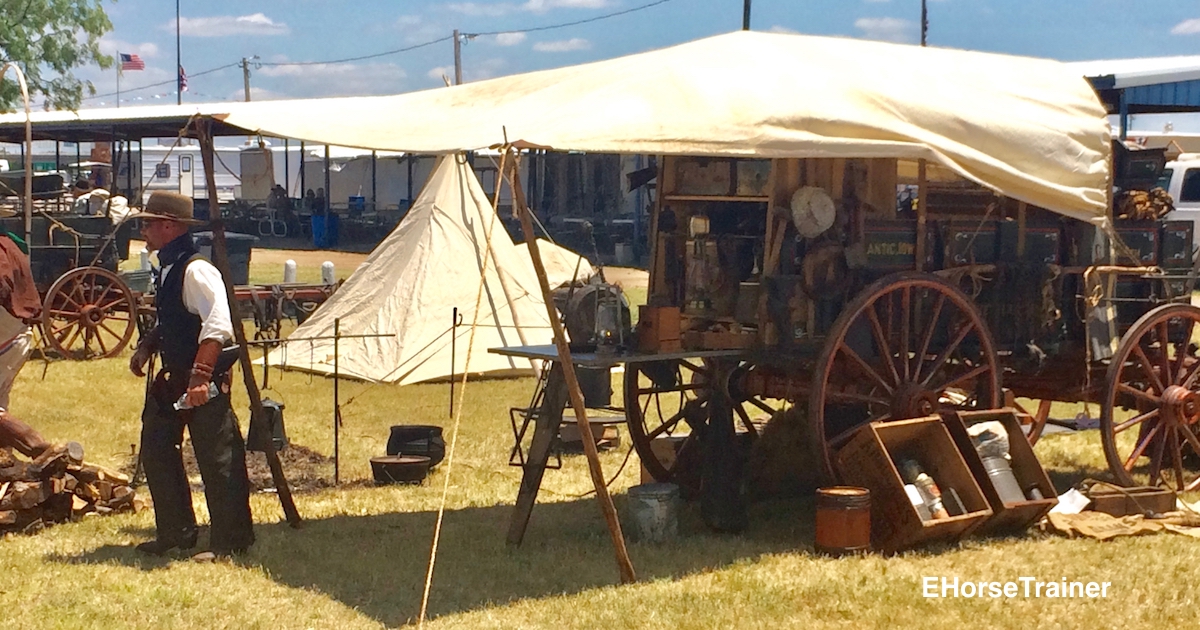 Chuck Wagons and families dressed up like they're living in the old west. The smells from the cook-off will make you wish that you were wearing a pair of chinks too.
$15 for a lunch plate